Netscaler / AGEE SSL VPN connection issue Windows8
Some days ago, I had a small issue with Citrix Netscaler / Access Gateway Enterprise when I tried to establish a SSL VPN connection.
First, the webpage didn't offer the Access gateway Client for download and installation when I logged in. Strange, but I simply copied the installer file from my Netscaler's /var/netscaler/gui/vpns/scripts/vista/nsvpnc_setup64.exe to my client and installed it manually. However, after a relogin to Netscaler and starting the VPN, my client tried to start the Java VPN client (fallback scenario).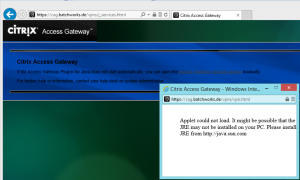 To work around this issue just set the user agent of you Internet Explorer lower than IE10. Start developer tools with F12 and select Tools->set user agent string-> Internet Explorer 9.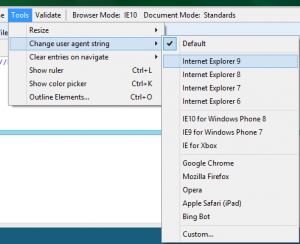 Although Citrix updates Netscaler releases frequently, it seems nobody participated at the Windows8 betas. /* no comment */